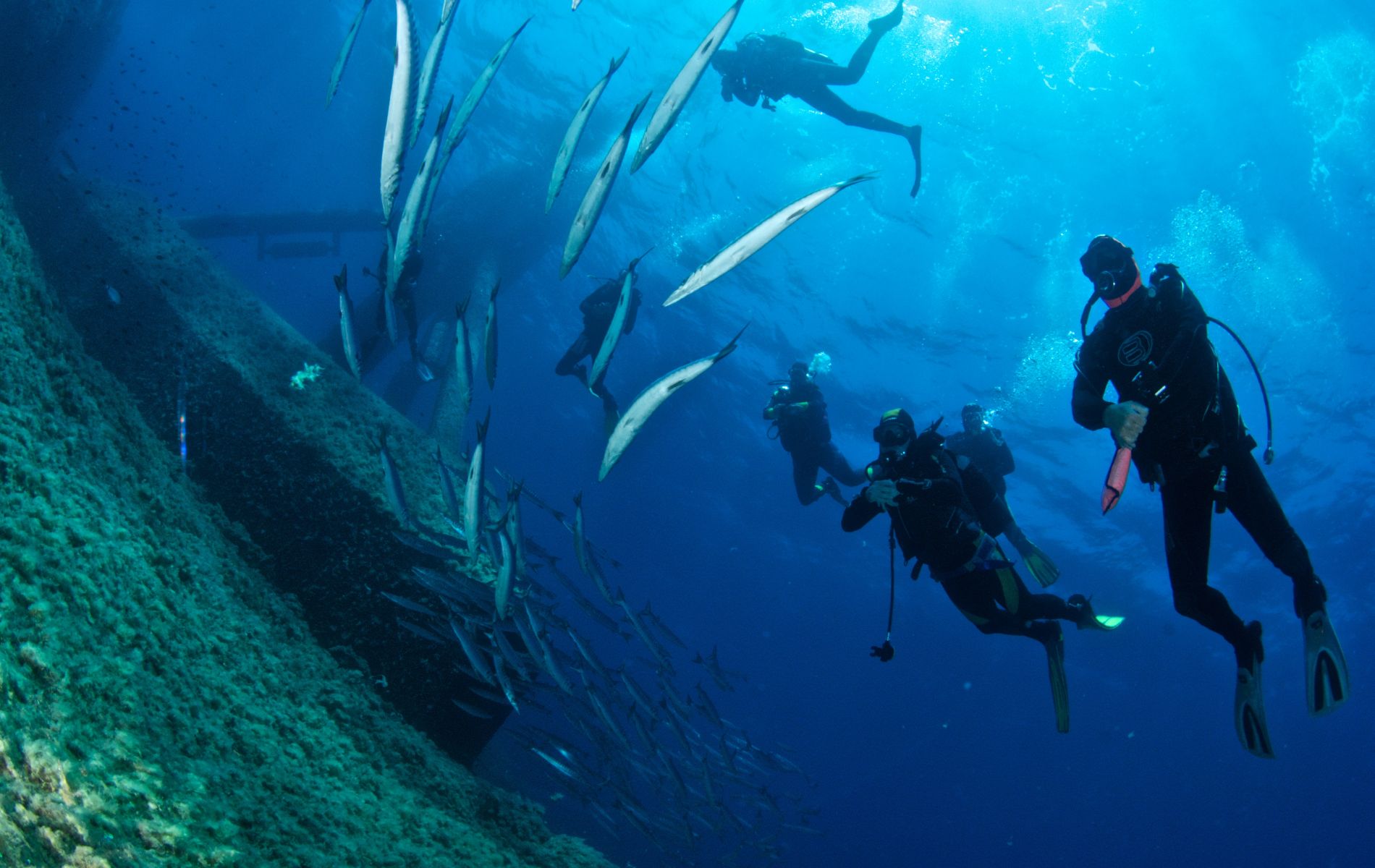 The Cathedral Cave, Premuda
Among the most popular diving sites in North Adriatic is the underwater cavern known as The Cathedral, 2 NM Premuda island – a system of caves that enchants with its beauty to explore it, one of "must-visit" diving locations.
The Cathedral cavern got a name after its extraordinary large hall, topped with a dome-like roof dotted with holes that allow daylight to come through. Colorful sea creatures pass by as you dive, flashed by the sunlight shining through into the caves, vast underwater tunnels and passageways. The upper entrance is at a depth of 11 m while the lower entrance to the cave at a depth of 30 m. The bottom of the cave is covered with pearly white sand, while the inside of the rocks is a perfect home for moray eels and other sea predators. An unforgettable diving!
Location: Premuda island
Distance from the coast: 50m
Starting point: Mali Lošinj, Veli Lošinj
Level of difficulty: all categories
Depth: 9-35 m
Visibility: excellent
The Cathedral Cave, Premuda