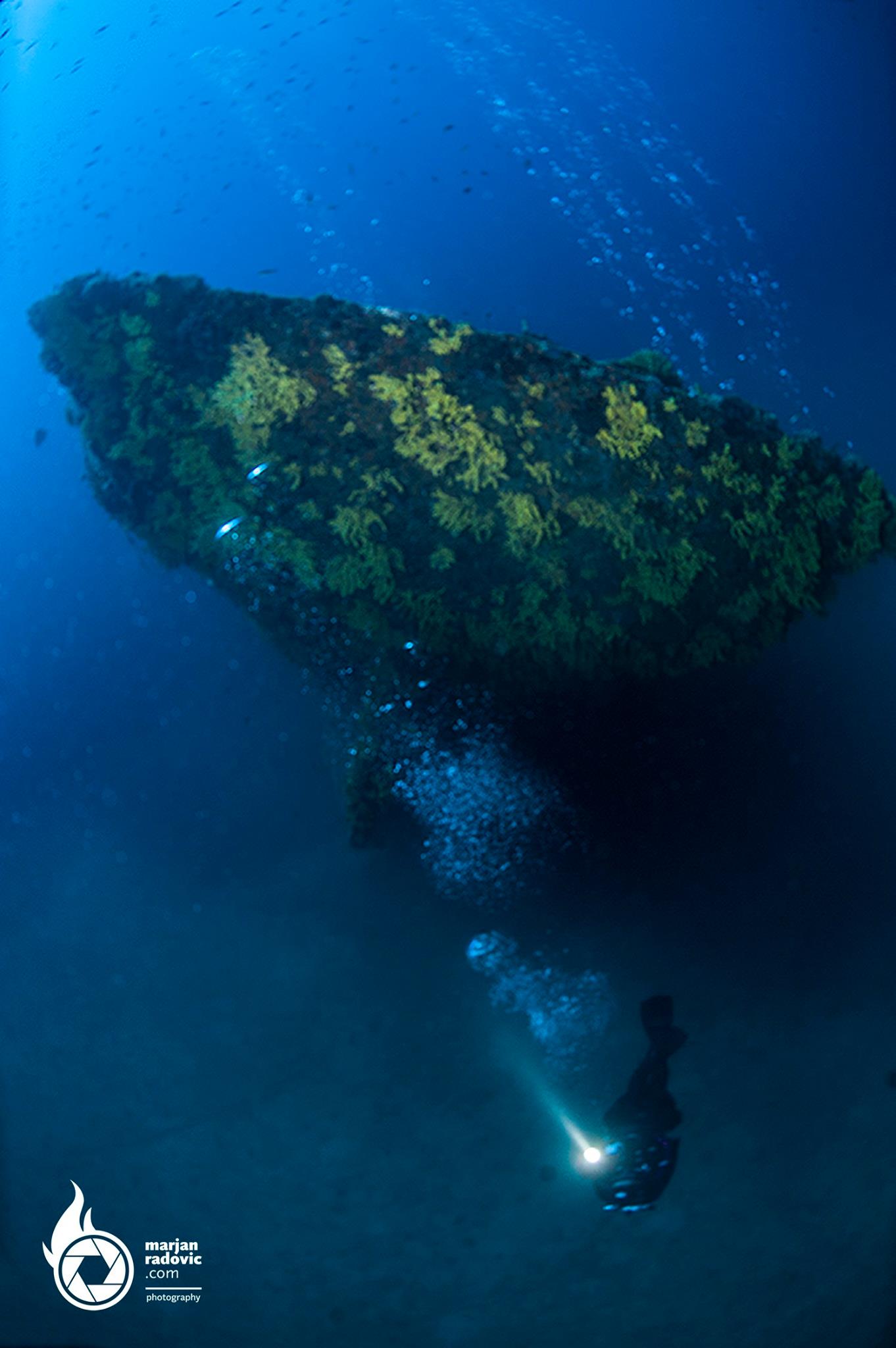 Shipwreck Szent Istvan, Premuda
SMS Szent Istvan was discovered in mid-1970s, upside down, off the island of Premuda, and is now lying at 67 meters under water surface.The bow of the 152-meter-long shipbroke off when it hit the seabed while the stern was still afloat, but is immediately adjacent to the rest of the heavily encrusted hull. The two holes from the torpedo hits are visible on the side of the ship as is another deep hole that may also be from a torpedo.In what was one of its first battles, SzentIstvan was torpedoed by an Italian ship and capsized in less than three hours. All but 89 of its crew members drowned. She is the only battleship whose sinking was filmed during World War I(YouTube https://www.youtube.com/watch?v=um-o5URJPC).
The ship has been declared a protected site by the Croatian Ministry of Culture.
Location: Ilovik, Premuda
Distance from the coast: 8 NM
Starting point: Mali Lošinj, Veli Lošinj
Level of difficulty: Advanced, Tech diving
Depth: 67 m
Visibility: Excellent
Shipwreck Szent Istvan, Premuda Aranžmani
Pružaoci usluga na ovoj lokaciji